Manufacturing & Quality: We can imagine it, design it, build it, and deliver on time!
Operational excellence, the highest quality standards, rigorous inspection, supply chain management, and consistent on-time delivery spell success for Raycap's manufacturing group. Raycap works with leading organizations worldwide and continues to learn from them daily. To service its customers Raycap has created a high-performing global manufacturing organization that is capable of meeting even the most demanding requirements of the most discerning customers. Manufacturing capacities include 30,000 square meters of manufacturing space and equipment in Greece; a 10,000 square meter factory in Slovenia; a 2000 square meter facility in Munich Germany; 8,000 square meters of manufacturing, warehouse, and office space in North Idaho USA; and two facilities totaling more than 17,000 square meters located in South Carolina, USA. Not only can Raycap handle large customer volumes and roll-outs, but it excels in custom manufacturing. The company's manufacturing plants in Europe and the United States follow the most stringent quality and inspection standards in the industry because at the core Raycap is responsible for developing systems that protect mission-critical equipment from failure.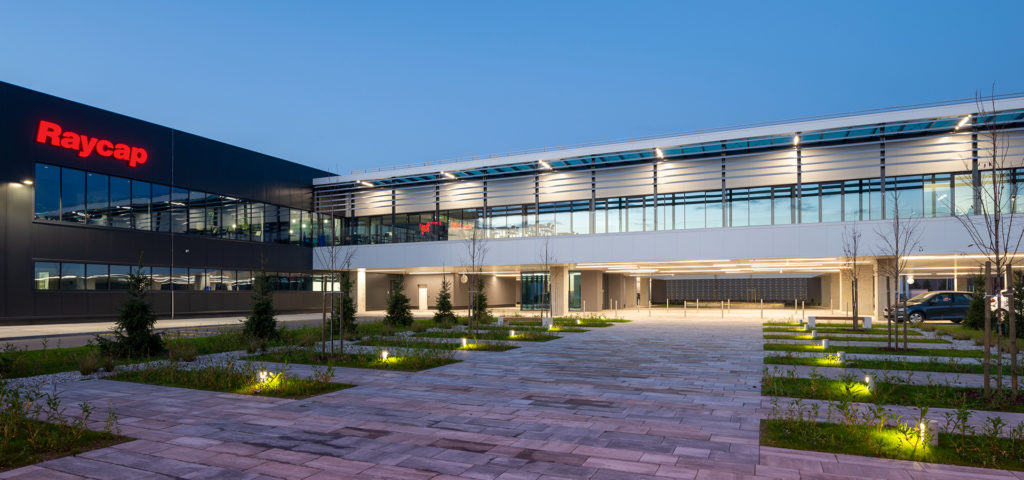 To support this, the company has well-developed global quality systems and disaster recovery strategies that focus on uninterrupted supply. From the protection of vital communications equipment installed on the top of cell towers to safeguarding controls that guide commercial aircraft, Raycap products are there because failure is not an option. The company's worldwide capacities provide it with the muscle to optimally manage healthy supply chain relationships, and service vendors, and meet delivery schedules, ensuring consistent and on-time global delivery.
Quality
The Raycap facilities in Munich Germany, Drama, Greece, and Post Falls, Idaho, USA; are all certified and conform to the ISO 9001:2015, ISO 14001:2015, and ISO 45001:2018 standards. In addition, the Post Falls Idaho, USA facility, with a primary focus on supporting products for the telecommunications industry, is certified to the
TL 9000:2016 – H R6.3/R5.7 quality management system.
The North Charleston, South Carolina, and Kearny New Jersey USA facilities are certified and conform to the ISO 9001:2015, ISO 14001:2015, and ISO 45001:2018 standards.
The Raycap facility in Komenda, Slovenia is certified and conforms to the ISO 9001:2015, ISO 14001:2015, and ISO 45001:2018 standards.